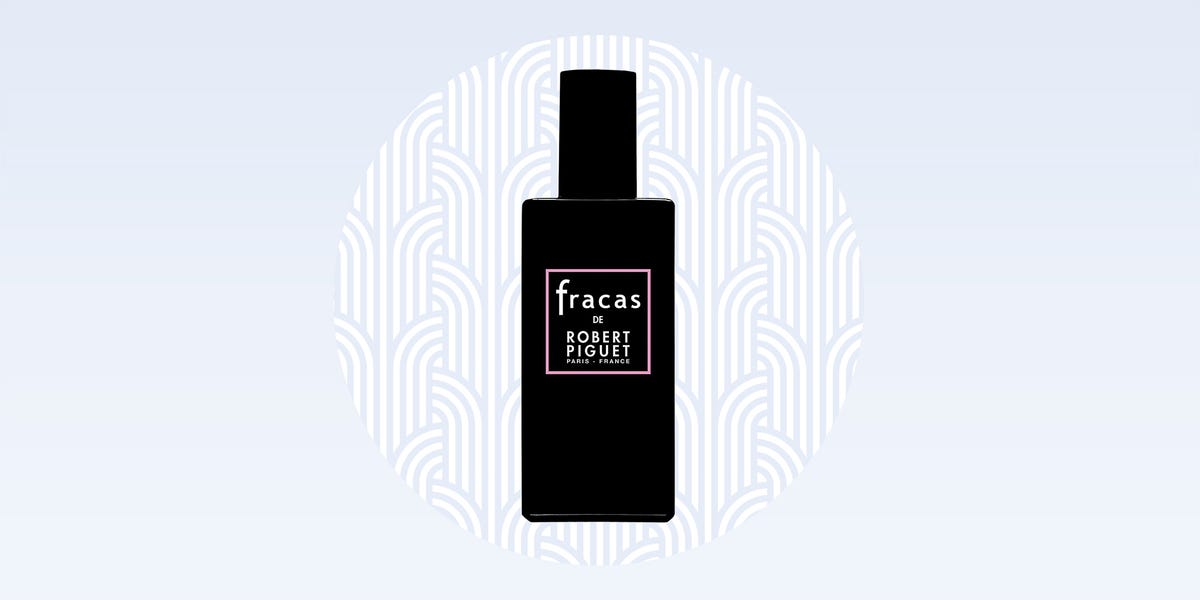 Robert Piguet Fracas Perfume Review: Why We Love It
Courtesy of Saks Fifth Avenue
In the history of perfume, there are some that rise, as the most effervescent of top notes, to a level superior to all the others. These are textbook masterpieces, fragrances that are unquestionably the best of their kind; timeless scents that have spawned countless copies and even more tributes. The immortal Diorissimo by Dior, cited by all perfumers on the planet as the sine qua non perfume of lily of the valley, is part of it. Le Fracas by Robert Piguet, tuberose par excellence, is another.
Fracas is a magnet for complicated, larger-than-life women. Enthusiasts have included Courtney Love, Martha Stewart, Madonna and Edie Sedgwick – an unconventional and unapologetic crowd. And it's an unconventional and shameless scent. It was created in 1948 for French fashion designer Robert Piguet by Germaine Cellier, an elegant, eccentric and pioneering perfumer who was friends with Jean Cocteau and approached perfume composition like a Fauvist artist. She certainly had a penchant for bold features and shock value, two defining characteristics of Fracas – a fragrance that could only have been made after World War II and, in my opinion, only by a woman.
When I smelled it for the first time, on a passing stranger at a party, it stopped me cold. It was the only time I followed someone across a room to ask their perfume. The bearer was French, naturally, wearing a long red one-shoulder dress, and she replied to me as if speaking to a lesser being: "Well, Fracas, of course!" 'Cause what else could be so divine? I bought it the next day.
At first breath, Fracas is sweet, but not cheap or sweet like the mass perfumes of the past two decades. It is the sweetness of seduction. There is darkness in itself, even if it is not heavy; and the more it grows on the skin, the more alive and fulfilled it feels. Simply put, Fracas is a tuberose bomb – a powerful, lush, heady white floral with a narcotic undertow – but Cellier's genius was in the way she dialed the polarizing flower into other notes to make it three-dimensional, round and sweet. The top notes of bergamot and orange blossom give it a freshness; a hint of peach makes it creamy; cedar, musk and sandalwood at the base add warmth. The composition has the effect of confronting a bouquet of flowers, but also of sticking one's nose against salty skin. The ingredients are simple, but the mystique is indefinable.
I'm not saying that Fracas is easy to wear. It's so glamorous, so lovely and has so much presence that there are certain situations where it's too much; at an intimate dinner party, for example, it might sound like an insistent, uninvited guest. But in a crowd, it's devastating: just watch people's noses twitch and their eyes glass dreamily as they try to sniff out the source of that mesmerizing wake.
Honestly, though, I mostly wear it when I'm alone. I have a lot of scents in my rotation, but Fracas is my superpower spritz. It's the scent I seek out when I need courage (too often these days). It takes strength of character to wear such a perfume, and it makes me feel bulletproof. So I spray it before writing, or after reading the news and wanting to cry. I spray it to dream of the parties I'll be going to—hopefully soon—when everyone is carefree, and we can all swoon in a shatter-free world.
This content is created and maintained by a third party, and uploaded to this page to help users provide their email addresses. You may be able to find more information about this and similar content on piano.io