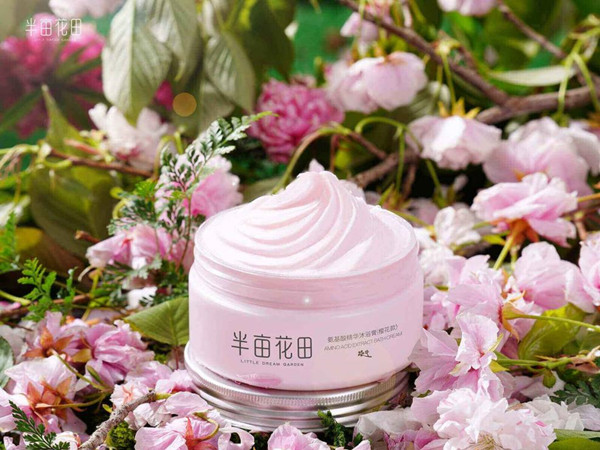 rise of Chinese cosmetics brands and Chinese beauty products-Eastday
Year-End Report (III): Rise of Chinese Cosmetics Brands and Chinese Beauty Products
In recent years, Chinese brands have changed consumer trends in the country and appealed to consumers, especially the younger generations. Young people are increasingly interested in domestic brands and products that incorporate traditional Chinese styles and culture, a trend known as Guochao. The emergence of new Chinese brands, using this Guochao to their advantage, is a fundamental change in the landscape of domestic consumption.
Let's take a look at some of the popular Chinese brands.
small dream garden
Little Dream Garden is a Chinese cosmetics brand that focuses on the development of body care products. It targets customers who care about ingredients. Therefore, it emphasizes ingredients and effectiveness, naming products by the main ingredient, such as Shea Butter Body Scrub and Ceramide Body Lotion.
Florasis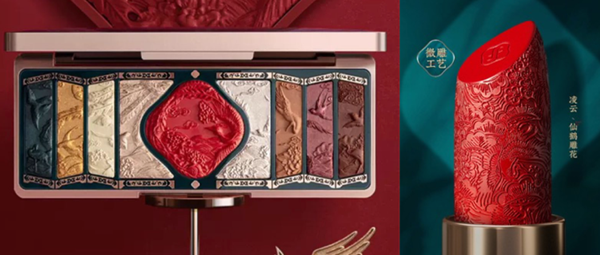 As a representative of chinoiserie cosmetics, the idea behind the Florasis brand is "oriental makeup, using flowers to nourish makeup." The ingredients of the product are enhanced by using natural herbs and flowers and lightly nourishing the skin.
Florasis uses traditional Chinese design in its products. Each Florasis product is, in itself, a work of art. For example, Florasis Carved Lipstick reproduced the ancient Chinese carving technique and carved flowers on the lipstick, setting a precedent for three-dimensional textured lipstick in China. Another standout product is the embossed eyeshadow palette.
Since the cosmetics do not contain alcohol, hormones or harmful ingredients, they claim to be pregnancy friendly. Chinese actress Zhang Jiani from the popular Chinese TV series "Story of Yanxi Palace" recommended Florasis cushion foundation. Zhang posted her experience of using as a pregnant woman on Red (Xiaohongshu), which attracted many subscribers' attention and discussion.
winona
Winona, a skincare brand for sensitive skin, hosts live streams not only to sell products, but also to teach customers about the science of skin and skin sensitivity. Although dermatologists are the main live stream hosts, top-selling streamers on Taobao like Li Jiaqi are also featured as they have a strong influence on consumer conversion.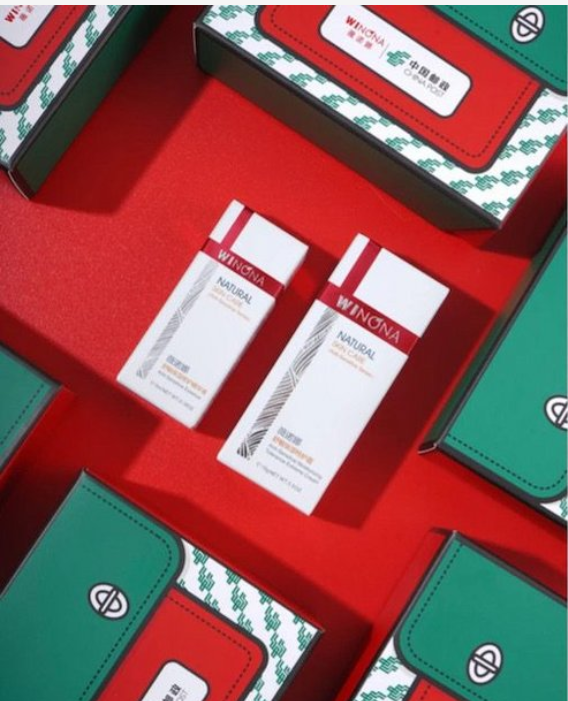 It has also capitalized on the tradition trend by partnering with China's national post office – China Post – to create a limited-edition gift box that resembles a small red and green purse (green is the official color of the postal service, while Winona's is red).
Nowadays, many foreign brands such as doTERRA are also launching their latest products with Chinese elements in the hope of winning over more Chinese consumers.
doTERRA Chinoiserie Essential Oil Blend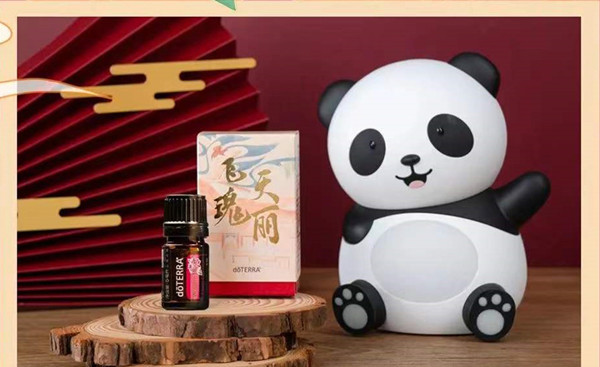 At the 4th CIIE, American essential oil brand doTERRA launched Aromatic Essential Oil Blend Western Bloom, a Chinese-style essential oil blend inspired by Dunhuang, an important city on the ancient Silk Road. . It is made from local Kushui roses, which are delicate and lovely with a desirable fragrance.