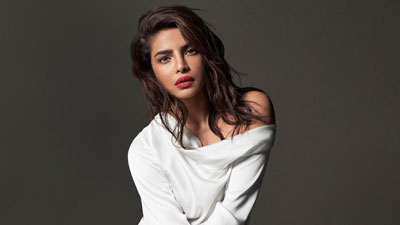 Priyanka Chopra | Anomalies Hair Care
Priyanka Chopra has announced that her hair care brand is returning to Indian markets.
Ever since Priyanka Chopra launched her hair care line in the US, we have been waiting for it to hit the Indian market. Now it is finally happening. On August 18, the businesswoman took to her Instagram account to share the big news.
Hair Anomaly Care On Nykaa
She said she was delighted to share that the Anomaly hair care range will be available for Indians to buy from the Nykaa website and in stores across the country from August 26, 2022.
Her caption read, "I can't even begin to explain how thrilled I am to share this news with you."
"It's only fitting that Anomaly returns to India, where the seed of this idea was born so many years ago…with the traditions of a solid hair care routine instilled in me. We've combined that understanding with our clean, superior formulas that will give you your best hair yet," she wrote.
She said the hair care range includes shampoos, conditioners and other products to deeply cleanse the scalp and will be suitable for all hair types. Their bottles are made from 100% plastic waste, the cans are recyclable, and the products are chemical-free, vegan, and cruelty-free.
Don't Miss: 6 Facial Toners Under Rs 500 To Grab On Amazon
Anomaly = Take care of yourself
Image Courtesy: Instagram/priyankachopra
In July, the Sky Is Pink actress shared that she had cracked the code for self-care days. They all relate to the Anomaly hair care routine, naps, snacks, and facials.
Since the brand was launched in the United States, Chopra often posts reels and images on social media while using the products. Whether it's using dry shampoo before a date or applying a small amount of leave-in conditioner to hair, she makes sure to engage her audience.
Don't Miss: Lightweight Tinted Moisturizers That'll Give You Flawless Skin
Anomaly launch
At the beginning of 2021, the Anomaly hair care range will hit the American markets. Despite the pandemic, the actress and businesswoman wasn't just busy with her acting commitments, but also showcasing her vegan and eco-friendly beauty line to the world.
While introducing it to everyone, Priyanka Chopra wrote, "This is an ANOMALY. What a surreal moment to introduce you to the first brand I ever created!!!"
She worked for 18 months at Maesa to create a hair care range that could help anyone have a good hair day. She said, "I've tried a lot and learned a lot about hair care over the years…what gave me great hair days, what didn't work and everything. .. and I incorporated that into a collection of products.
We can't wait to buy products from Nykaa and see what our Desi Girl has designed for us.
Did you like this article?