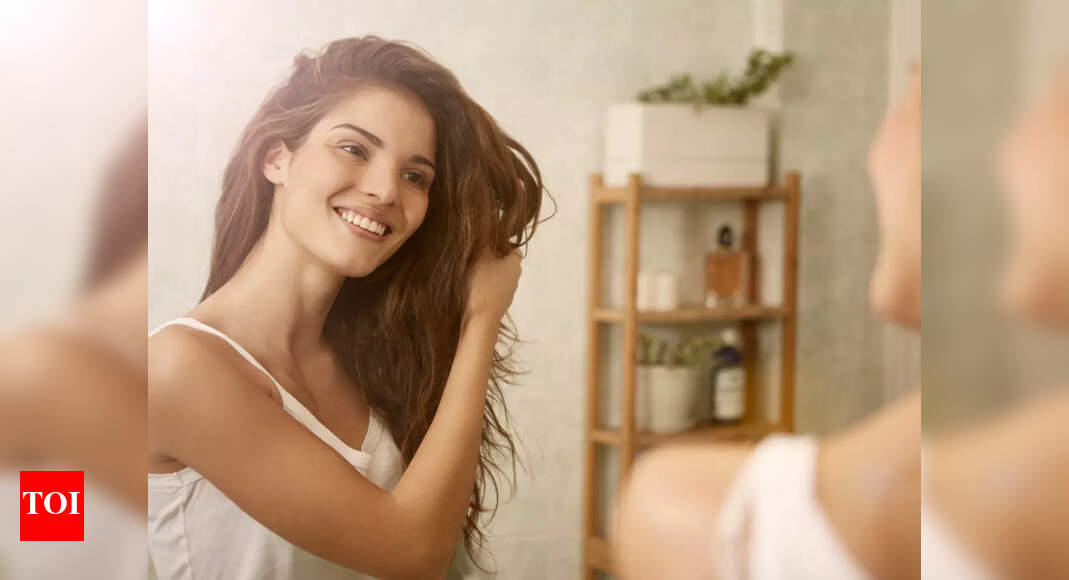 Whether you have long locks, a short pixie, or pink hair, we're all a little bit sentimental about our hair, which means we need the right inspiration to get the hair game right. Herbal formulas backed by Ayurvedic ingredients and rituals, not only cleanse and nourish hair follicles, but also strengthen hair strands and stimulate scalp to promote hair growth.
Ayurveda, the Indian tradition of holistic healing dating back over 5,000 years, is rooted in the philosophy of caring for the body, with ingredients available from nature. The hair oiling ritual is a proven ritual that not only uses Indian ingredients for luscious strands, hair massages are also excellent stress relievers. Ingredients like virgin coconut oil, hibiscus, fenugreek and Indian gooseberry provide a natural and nourishing method to cleanse hair to maintain its luster and shine. Depending on the oil and ingredient you choose, hair oiling can fight thinning and loss of strands. Coconut, rosemary, and castor are ingredients that promote hair growth. A good conditioning hair mask enriched with raw and promising ingredients like bhringraj, hibiscus, licorice also greatly helps in making your hair strong from the roots and improves the texture and quality of your hair thus promoting hair

volume.
You can't expect soft, shiny, and genuinely healthy hair without investing in a good shampoo. It's a fact. The journey to luscious locks begins long before you step out of the shower. A good shampoo will clean the strands to remove dirt and debris from the scalp and hair (which is why the shampoo you choose can impact the health of your scalp as well as your hair) while leaving your locks soft, shiny and light. A natural hair cleanser with ingredients like soap berry, shikakai, fenugreek, Indian gooseberries, hibiscus flower, etc. can help stimulate hair growth and reduce hair loss.
With contributions from Amritha Gaddam, CEO and Founder of The Tribe Concepts.