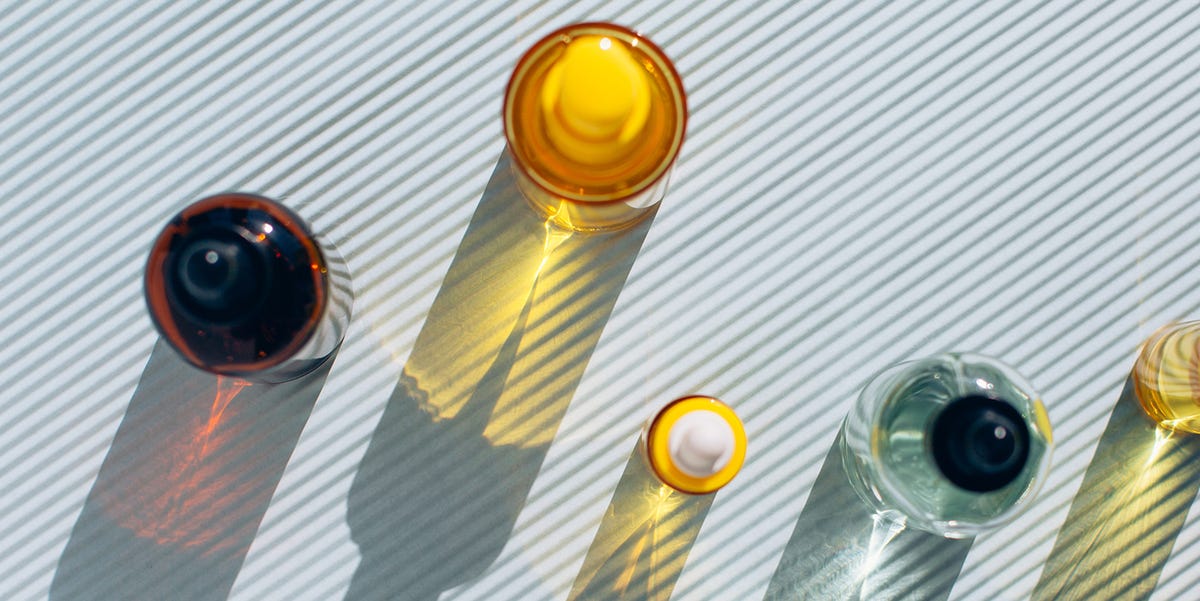 Functional fragrances want to boost your mood with the power of scent
It's no coincidence that wearing your favorite perfume makes you feel good. Scent has the power to manipulate and modulate our emotions. In fact, a recent study claims that scent catalyzes up to 75% of our daily moods. It is therefore not surprising that more and more perfume brands are designing perfumes with specific affective qualities – perfume as a tool of well-being based on the interface between sensory gratification, well-being and mental stimulation. .
Rising star in the United States, BROWN GIRL Jane, one of the first of a group of perfume brands founded by blacks, is at the forefront of these developments. Their new WANDERLUST collection is an olfactory escape: three geographically informed scents inspired by Lamu in Kenya, Bahia in Brazil and Casablanca in Morocco that also have scientifically proven, mood-boosting wellness benefits. For example, Casablanca, which combines notes of cardamom, soft suede and bright amber – all warm, cozy and sensual – is designed to provoke and be an airy interpretation of feelings of love. "Scent triggers our body's limbic system, the part of the brain involved in our behavioral and emotional responses, where feelings, moods, emotions, and memory are processed," says Malaika Jones, CEO and co-founder of BROWN GIRL Jane. .
This content is imported from Instagram. You may be able to find the same content in another format, or you may be able to find more information, on their website.
Similarly, Jules Miller, founder of The Nue Company, also focuses on the effect of perfume on the brain. Miller fragrances are also designed to stimulate certain moods. "Of the five senses," she says, "smell is the only one that has a direct line to three of the most important areas of the brain: the orbitofrontal cortex, which signifies consciousness; the hippocampus, which is related to memory; and the amygdala, which helps us sort out smells and is directly associated with our emotions and mood.
Nue Co worked with Firmenich (the world's largest privately owned fragrance and taste company) to develop its fragrances, which in turn conducted a five-year study in collaboration with the Brain + Behavior Laboratory at the University of Geneva . When MRI scans took place in 15 different countries during that time, they revealed which parts of the brain were stimulated by different emotions, and then which scent notes lit up those same areas. Research found that woods in particular, promoted a sense of calm and so Nue Co with nose Frank Voelkl (of Le Labo Santal 33 fame) developed Functional Fragrance, a beautifully serene spritz evoking all the grain and patina of wood that sings on the skin. Hints of green cardamom, coriander, violet, musk, palo santo and myrrh left 89% of people feeling calmer, calmer and less stressed after 30 minutes of use.
You might wonder why do functional mood-altering scents seem so relevant now? "I think we're heading towards 'emo-beauty' as it was coined by Cult Beauty founder Alexia Inge," observes spiritual wellness expert and aromatherapist Michelle Roques O Neill. "Not gothic, but emotionally charged, where our aromas and scents are centered on principles of aromachology that directly interface with our limbic system and evoke powerful shifts." Nicola Elliot, founder of NEOM Organics, believes the effect of the pandemic has been crucial. "There is no doubt that COVID and the ongoing consequences have had their impact on our well-being. Some of us are still working from home, experiencing a wide range of emotions over the course of a day, and need a way to segment our space to use as work ranging from home space to a space relaxation to a place of sleep. We want our fragrances to work hard.
This content is imported from Instagram. You may be able to find the same content in another format, or you may be able to find more information, on their website.
The scent of personal care is in the air and so more and more brands are developing fragrance as a wellness tool. From Chanel, whose recent No.1 Eau Rouge launch promises to "refresh and revive" with notes of jasmine, orange blossom, floral facets of rose and sparkling red fruits. At Lab Tonica whose Saucy Mood Mist blends essential oils of jasmine, sandalwood, rose, patchouli and black pepper to stimulate the senses, increase blood flow to the extremities and get you in the mood for romantic getaways and erotic. Even NEST, the chic name for New York home fragrances, now offers a wellness capsule collection harnessing the therapeutic benefits of plants. Wild mint and eucalyptus help clear the mind and awaken the senses; while driftwood and chamomile help prepare your body and mind for a peaceful night's sleep.
Traditionally, this area of ​​"scent as personal care and mood enhancer" has been dominated by aromatherapy brands. And certainly, for the scent of powerful natural essential oils that transport you to better states of mind, opt for resolutely modern and luxury brands such as Therapie by Michelle Roques O'Neill, NEOM Organics and Aromatherapy Associates. "The most beautiful scents can boost the confidence of the wearer and uplift their mood (and that of others)," says Luke Taylor, Master Blender at Aromatherapy Associates.
This content is imported from Instagram. You may be able to find the same content in another format, or you may be able to find more information, on their website.
"Aromatherapy can go further in this multitude of steps. With the right essential oil or blend, you can awaken your senses, feel more awake, invigorated. You can improve your focus when you go through a challenging thought process. You can use them to help instill a sense of calm and even set you up for a restful night. When an aromatherapy blend is beautiful, it has all the hallmarks of a fine fragrance, but it offers so much more.
Whether you opt for perfume or aromatherapy to get you into a better state of mind, there are more options than ever before and now they have the scientific backing to prove it. Now it's not just about feeling "good" anymore, it's also about feeling better.
This content is created and maintained by a third party, and uploaded to this page to help users provide their email addresses. You may be able to find more information about this and similar content on piano.io