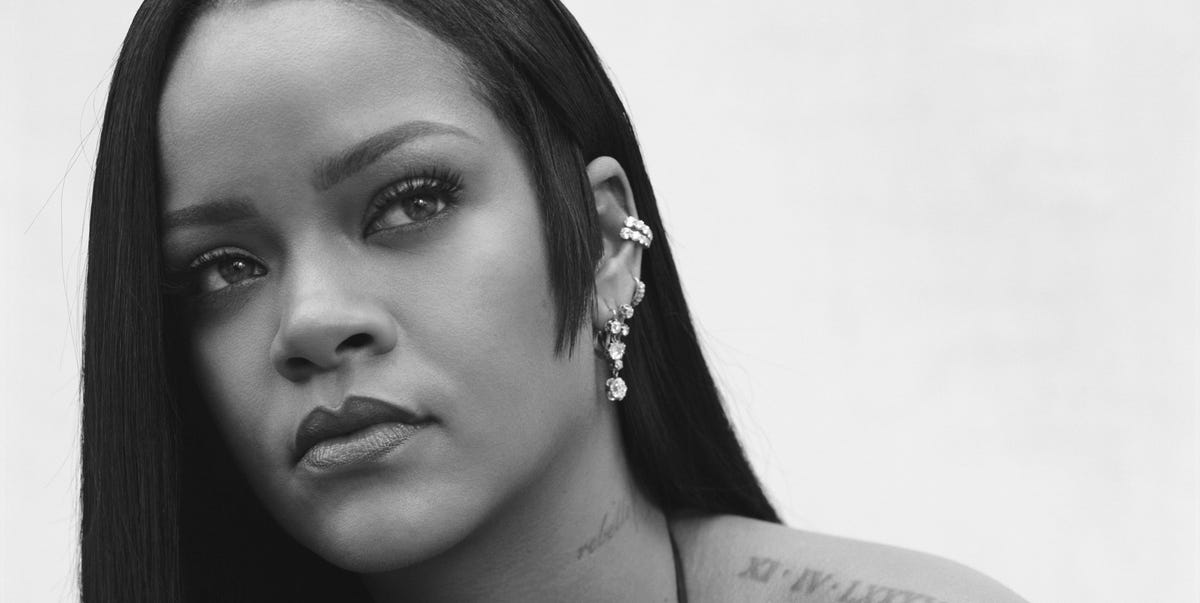 Fenty Perfume | Rihanna's Fenty fragrance is available in the UK
Rihanna smells so good that there's a corner of the internet devoted to discussing it, so it's safe to say that expectations for the first Fenty fragrance were high.
Indeed, when Fenty Eau De Parfum landed late last year, it sold out quickly, being swept off virtual shelves in less than 24 hours.
If you've been patiently waiting for Rihanna's signature scent to return, we have good news for you, as that long-awaited bronze bottle is about to restock on the brand's UK site. Register now on the waiting list and you will have access to the presale on Wednesday 27, one week before the general sale.
Truly, Rihanna's takeover of the fragrance world was easy to predict. Fenty Beauty first came in 2017, with its agenda-setting inclusivity. Then, 2020 welcomed Fenty Skin to the UK, rewriting the beauty industry's overly gendered blueprint to deliver something all of us can embrace. So, will Fenty Eau de Parfum change the game in the same way?
Of course, celebrities coming for perfume is nothing new – every teenager of the 2000s sprayed themselves with a cloud of sugar thanks to Paris Hilton, Britney Spears or even Rihanna as teenagers (there's always a place in our hearts for Reb'l Fleur).
But Fenty EDP is different. Marketed from a more sophisticated angle (and at a premium price to match), it represents the evolution of celebrity fragrance: no more blockbuster advertising campaigns, generic juices and garish packaging, with quality, craftsmanship and the consideration that arrive in their place.
Rihanna sourced the raw materials for Fenty EDP in Grasse and enlisted LVMH master perfumer Jacques Cavallier Belletru (the nose behind the most accomplished fragrances from Issey Miyake, Givenchy and Louis Vuitton) to create the scent. According to the brand, the composition (which falls outside the traditional olfactory families) revolves around top notes of blueberry and mandarin, a heart of rose and geranium, and musk and patchouli in the base.
Fenty perfume: the verdict
So what does it do Actually feels like? With no physical stores currently carrying stock, there is an element of risk in ordering it. However, after successfully sneaking a very first exclusive spritz of the perfume, we can confirm that it is quite a surprise.
First of all, it's not as fruity as the main info suggests: the blueberry and tangerine notes are fleeting (which will be good news for anyone who still remembers the lingering sweetness of the salad). fruits of these celebrity perfumes of the 2000s). Floral notes are also minimal, with a deep, powdery rose blending seamlessly into a musky base, softened by coconut and a hint of earthy vanilla (not cakey). Warm, comfortable and sensual, it will make you feel like you, only sexier.
Less surprising is the fact that Fenty EDP might just be the fragrance that will unite us all. A truly masterful scent, it goes beyond the traditional boundaries between genres in the fragrance world: not obnoxiously sweet, not aggressively woody, and easy to wear day or night. In fact, we've worn it to business meetings, casual brunches, and big nights out, and can confirm it works in every scenario. Welcome to the new era of celebrity fragrance.
This content is imported from Instagram. You may be able to find the same content in another format, or you may be able to find more information, on their website.
This content is created and maintained by a third party, and uploaded to this page to help users provide their email addresses. You may be able to find more information about this and similar content on piano.io