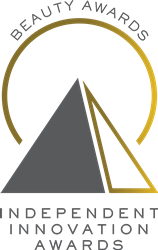 DefineMe Wins 'Hair Care Product of the Year' Award in 2021 Beauty Innovation Awards Program
We are proud to think outside the box. We add Fractionated Coconut Oil to our scent mists because we've found it helps the scent last longer and takes the edge off the alcohol – Jennifer McKay Newton, Founder and CEO, DefineMe
LOS ANGELES (PRWEB)
04 November 2021
The Independent Innovation Awards, the industry's strongest recognition platform for innovators and leaders in the beauty industry, today announced that Hair Fragrance Mist from DefineMe, offering a collection of fragrances who embody inspiring personalities, was selected as the winner of the "Hair Care Product of the Year" award under the 2021 awards program. The Independent Innovation Awards program aims to assess and recognize companies, services and most outstanding and innovative products within the growing beauty industry.
DefineMe Scented Hair Mists add shine, nutrients and a choice of six different scents to hair while providing anti-frizz protection. Using only the finest natural ingredients, these scented hair mists are made from DefineMe's own blend of fragrances with natural and essential oils, panthenol, chamomile extract, aloe vera and a touch of oil of coconut.
Panthenol (D-panthenol) aka provitamin B5 helps smooth hair by creating an anti-frizz effect. Moistening and emollient, it leaves hair shiny and silky. Aloe vera, abundant in vitamins and minerals, provides a soothing, moisturizing and protective effect on the hair, as it rejuvenates, adds elasticity and strength, and prevents breakage. Chamomile extract also strengthens hair and protects it from easy damage while improving shine. The nourishing properties of coconut oil absorb quickly and provide moisture to tame frizz and heal breakage.
DefineMe Scented Hair Mists are made without phthalates, BHTs, parabens, dyes or sulfates. They are also certified PETA vegan and cruelty-free. Even the packaging is made up of sustainable, reusable and recyclable components, made locally. Plus, the scents work on all hair types and blend well with other hair products like dry shampoo or hair oils.
Finally, for each bottle purchased, one dollar is donated to scholarships for young women in developing countries.
"The idea came when I was told over and over again that people spray perfume on their hair and I could only think how drying and damaging it was. We try to think about what's new and how that we can improve on our products – everything we do is vegan and cruelty-free – but that makes sense because hair is a great scent carrier, so I decided to create a product that would not only make it smell amazing. your hair, but would also help nourish it and prevent it from being damaged, "said Jennifer McKay Newton, Founder and CEO of DefineMe." We pride ourselves on thinking outside the box. We add walnut oil. fractionated coconut to our scent mists as we have found that it helps the scent last longer and takes away the edge of the alcohol. We are so grateful for this recognition from Beauty Innovation as we strive s to continue to inspire and empower our valued customers. "
Competition is relentless in the beauty industry as consumers seek premium products and services that stand out from the crowd. The mission of the annual Independent Innovation Awards program is to honor innovation and recognize excellence, hard work and success in a range of beauty industry categories, including bath and body, hair, lips and makeup and many more. The Beauty Innovation Awards 2021 have attracted more than 2,000 nominations from around the world.
"Until recently, clients would spray body perfume directly into their hair, which could cause damage, dryness and sometimes the scent got too cloying. Consumers need a product that can deliver healthy nutrients to hair while delivering a great aroma, "said Travis Grant, Managing Director of Independent Innovation. "DefineMe's products meet this need because they are not just hair fragrances; these are products that promote healthy, shiny hair, have anti-frizz properties and make hair smell amazing. Congratulations on winning our coveted "Hair Product of the Year" award for 2021. "
DefineMe Scented Hair Mists are available in six signature scents with the 7th scent, Kahana, launching in the first quarter of 2022.
####
About the independent innovation awards

The Independent Innovation Awards program aims to recognize and honor the most innovative companies, services and products. The Beauty Innovation Awards publicly recognize the achievements of companies and products in the beauty industry, including bath and body, makeup, skin, retailers and services, etc. For more information, visit: beautyinnovationawards.com.
About DefineMe

DefineMe is based in Los Angeles, California and is the brainchild of Jennifer McKay Newton.

When someone applies a DefineMe scent, the goal is for the scent to make them feel good, remarkable, and worthy of love, respect and success. Each DefineMe fragrance and product is carefully formulated using clean, natural, organic, vegan and cruelty-free ingredients combined to induce positive emotions such as self-love, creativity, gratitude, mindfulness, the desire to travel, freedom of mind and strength.
DefineMe scent oils are made from a blend of essential oils, natural scent oils and clean synthetic scent oils. DefineMe is celebrating its sixth anniversary in 2021, a milestone we would not have been able to achieve without the support of our loyal customers. Jennifer and her team are extremely grateful to everyone who joined them on this inspiring journey.
Share the article on social media or by email: