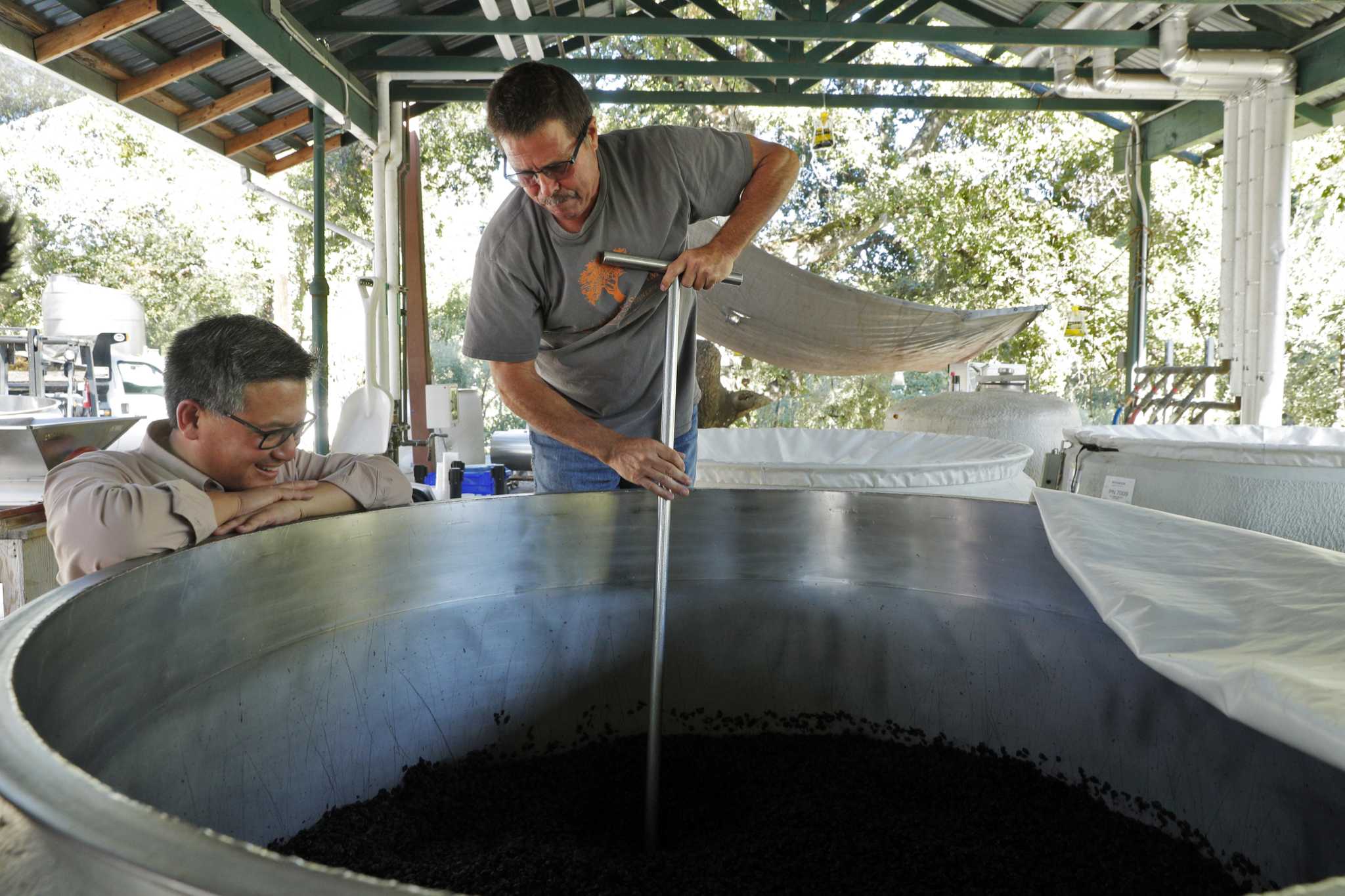 A harvest time bonus is the sweet scent of grapes in the air
Harvesting takes place throughout Texas, as well as in California and Europe. What makes Texas so special is that we host volunteer harvest parties at various wineries, especially in the Texas Hill Country.
Because the high plains of Texas are flat, this area is suitable for mechanical harvesting of grapes. In many areas, the Texas Hill Country needs human pickers, not mechanical pickers, as the vineyards can be steep. Flat Creek Estate Winery and Vineyard near Marble Falls harvested its Montepulciano grapes this week with volunteers munching on tacos for breakfast before harvesting the grapes until lunch, then sipping wine during lunch to celebrate the hours of harvest.